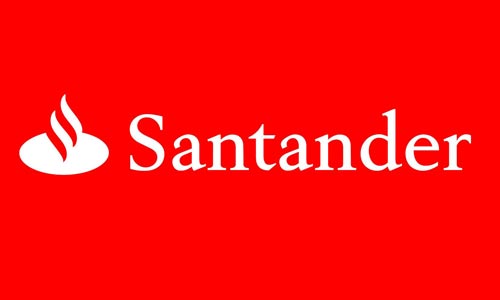 It is impossible to live or purchase real estate in Spain without having a Spanish bank account. Therefore, the process of opening a Spanish Bank account is one of the first steps foreigners must take if interested in buying property in Spain.  
For non-residents its necessary to have a valid passport and the following documents (translated into Spanish or original documents in English):
-Reference letter from work stating salary, position, information about
 how long you've been working there, etc.

-A recommendation letter from a bank worker in your homeland which
 confirms that you have no debts and that you are an honest client.

-A fiscal paper which proves the legitimacy of your income (income
 statement).

In the majority of cases the bank will open an account with just your passport and allow you to send all other papers during the next month. However, there is a chance that you will be refused an account if you come without any recommendations or references. Legally there are no restrictions for foreigners as far as opening a bank account is concerned, but if you are serviced by an inexperienced bank worker, he might use the absence of recommendations as a reason to alleviate the hassle of a difficult client. For Spanish residents it is enough to show the document confirming your residency status.

The standard procedure of opening a bank account in Spain takes only a couple of minutes, but it is better to reserve an hour in the case there are any delays. Spanish bank workers tend to be slow. At the time of opening an account, you will be given an access to the banks on-line system where you will be able to follow all money transactions and make small transfers. For larger bank transfers (more than several thousand at once) you will need a special authorization.
The minimum for opening an account is 1 cent, but if during several months there is no movement on your account the bank has a right to freeze it. There are no formal limitations concerning money flow, but if the sum on your account highly exceeds your declared income, the bank may ask for an explanation.
Before making a large transfer to your account, it is important to make sure that the bank has accepted all documents and will accept the money. Otherwise the money can be held for a long time by the Spanish bank while clarifying the situation without transferring it to your account. In this case, documents will be inspected more precisely and there is a possibility that after months, the money will be sent back to the initial account and your Spanish account will be blocked.
Depending on bank maintaining an account may cost you around 30-80 Euros per year. Maintenance of every credit or debit card attached to the account will cost you about the same amount. Spanish banks may cancel these costs when signing up for additional bank services like:
- Transferring of your salary or pension on the account
- Pension contribution (from 600 euros per month)
- Mortgage from the bank
- Purchase of bank shares
- Subscription to additional bank services (investments, insurance, pension, fund)

One of specific features of Spanish banks is its working hours: the majority of offices work from Monday till Friday from 8.00 till 14.00. Cash machines are available any time of the day.
One more peculiarity concerning the maintenance of debit cards. They are connected with your account and provide access to all assets, however, come with some restrictions. It is forbidden to withdraw more than 600 Euros a day from a cash machine. The daily limit for purchase is also 600 Euros and the monthly limit 1.200. The amount for on-line purchase is also restricted, with some purchases via internet not available. These restrictions are applied in order to protect finances in case of card theft. The amounts are determined by the minimum expenses of the average Spanish customer. Therefore, when applying for a card,  it is important to ask the bank worker to change these limits to ones that are best fit for you. During on-line purchasing, any payment with Spanish cards is verified with a code card or with an sms containing a code. If you are planning to make on-line transfers, find out in advance if they will be verified, or you run the risk of being left with no means of payment at a very important moment.
There is one specific feature of Spanish banks. Every bank office is almost an independent enterprise which follows general rules but enforces several of its own as well. The price of using the account depends on the office director. He also determines the charge for transfers, restrictions on transfers, which documents you need to open an account and so on. General conditions and your private ones can be completely different. That's why a director of a bank  whom you personally know, can make your life easier and economize a lot of your time and money. It is also good to have a consultant who will help in preparing necessary documents for the bank. Thanks to many years of experience in the real estate sector and the collaboration with many of Spanish banks,  AlbertGood has a wide database of contacts and provides services to assist its clients regarding any kind of bank issue.
In summary, it is important to repeat that all procedures required by banks are very formal. Nobody is going to study your finances with a microscope, but it is highly recommended to follow all of these formalities.