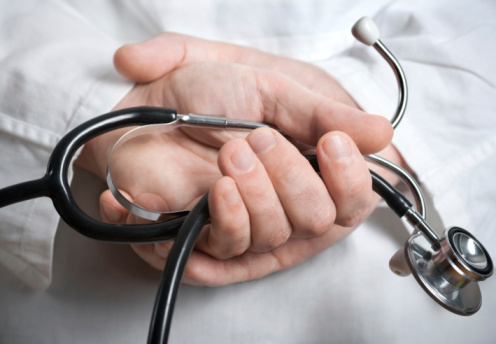 The Spanish health care system is known to be one of the best in Europe. There are many world known clinics and scientific research centers here, and clients all over the world come here for diagnostics and treatment.
Types of insurances in Spain:
As in any other European country, there are both public and private insurances in Spain. All Spanish citizens have the right to use free public insurance. It is financed by the tax system and mutual payments. About 85% of the population gets medical care for free, which is valid in all parts of Spain. Private insurance are used by the remaining 15 % of Spaniards including foreign residents:  workers, students and those who have bought property in Spain. It is also possible to visit a doctor without any insurance, but it is a very pricey procedure, especially if you need a complex examination or e.g. an operation.  A normal consultation can cost you from 50 to 100 Euros, some tests from 20 to 200 Euros, computer tomography or 1 day of staying in the hospital – 500 Euros each.

It is also advisable to have a private insurance in Spain as it gives you the  following advantages:
1)    You can choose the medical institution and doctor with which you would like to make an appointment
2)    No waiting lines
3)    A possibility to make an appointment directly with necessary specialist without seeing your physician first
4)    Dental services that are not covered by the public insurance

Types of private medical insurance in Spain
There are several types of private medical insurance in Spain:
1)    One that provides health care services (asistencia sanitaria)
2)    One that offers reimbursement for the services of medical centers (reembolso de gastos medicos) – a person with this type of insurance has the right to see any doctor in Spain or abroad, and the insurance company compensates 80%-100% of all expenses
3)     A mixed type of insurance means that the client gets reimbursed a certain sum of expenses whereas services of the associated centers are free.
4)    So called 'per capita' insurance covers visits to a certain type of medical specialist, e.g. family physician
 
The first type has proven to be the most practical one. You are able to make an appointment with any kind of medical specialist from the associated centers list, and it includes x-ray services, diagnostics and all necessary tests. The second type can be used by those who want to visit specialists that are not on the associated medical centers list.
How to choose an insurance company
There is wide selection of insurance companies in Spain.  The research center has selected the top ten as being the following companies:
•    Sanitas
•    Adeslas
•    Mapfre Salud
•    Asisa
•    Aresa Mutua Madrile
•    DKV Seguros 
•    Asistencia Sanitaria Colegial
•    Caser
•    AXA Seguros

The top leaders in this field are the companies of Sanitas, Adeslas and Mapfre. Each of these companies offers different types of policies with different insurance fees and payment options: per year, month or quarterly. The fee depends on the spectrum of medical services included and the number of associated medical centers. While choosing a policy, remember that the insurance fee also depends on the age of the insured person. Women who plan to give birth in Spain should specify that they need an insurance that covers all the childbirth costs.


Sanitas
www.sanitas.es

Leaders on the health insurance        market in Spain, the company was founded in 1954 in Madrid. More than 2 million of people are serviced in 4250 clinics and hospitals all throughout Spain with Sanitas' policy

Bacics services: physician consultations, other specialists consultations, tests,
ambulatory surgery

From 23 euros/month

Adeslas
www.adeslas.es

Insurance company that offers a wide range of services for all categories of citizens in more than 1000 medical facilities in all Spain and flexible discount system for additional services.

Basic services: physician consultation, other specialists consultations, tests, hospitalization, surgical correction of myopia, acute and chronicle condition of dialysis. Medical services abroad up to 12 000 euros

From 11 euros/ month

Mapfre
www.mapfre.com

The company was founded in 1933 and specializes in insurance field in Spain and in 44 other countries. It has more than 23,000,000 insured clients all over the world.

Basic services: physician consultation, other specialists consultations, tests, surgery,
prophylaxis, hospitalization

From 11 euros/ month

At the office of your insurance company you'll be given a directory of all medical institutions, names and contact numbers of the specialists you can attend and all the necessary information about policy coverage for each particular case.