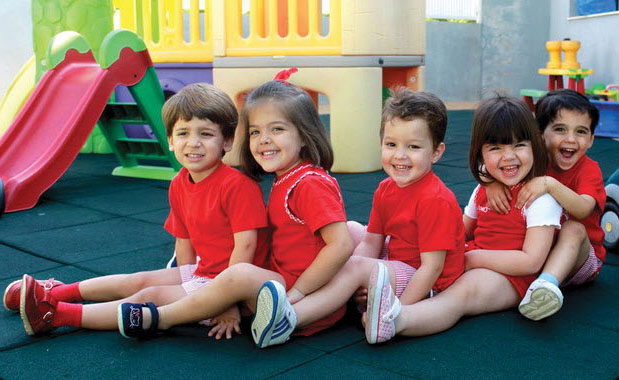 Every year a great number of parents around the world choose Spain and particularly Barcelona as a place of education for their children.  The capital of Catalonia offers the perfect conditions for achieving a  high quality education. There are more than 15 private and international schools that offer a high standard education in Barcelona and its suburbs. Education is usually conducted in English and Spanish. Graduates of these schools have all necessary certificates and skills to enter the best universities worldwide.
Future sportsmen have a chance to combine intensive training with education  at the world renown tennis academies, Sanchez Casal or Bruguera.
Barcelona and Catalonia universities are highly prestigious and accept more and more international students every year. Business schools offer MBA programs, of which, the famous schools of ESADE and IESE rank at the highest positions on the world's best MBA programs list.
It is important to mention, that even with the high teaching standards, prices for education in Spain are lower than in other European countries. In addition, Barcelona has a number of advantages which other competitive cities cannot offer. A mild climate, one of the world's best sea resorts, and healthy Mediterranean diet assist students in achieving the highest possible results and promote a healthy living environment. Spanish tolerance towards foreigners and goodwill ensure an easy and fast adaptation process to a new life and educational conditions.
Every day attendance at an educational institution limits the choice of property for living. Despite the fact that traffic load in Barcelona is much lower than in other big European cities, it is highly advisable to estimate in advance the time needed for a two-way trip to school.
 
Barcelona
The most prestigious educational institutions of Barcelona are concentrated in the higher part of the city called Zona Alta. Buying a property in this upper district of Barcelona optimizes daily travel time through the city during rush hour. Districts of Pedralbes, Sarria, and Sant Gervasi are known as the area of residence of aristocratic families and offer a high standard of living. Depending on your priorities, it is possible to purchase an apartment or a house in this area.
Those who prefer to live in Barcelona closer to the sea might find the maritime district of  Diagonal Mar more suitable. In this case, a trip to the school will take more time, but using a circular high speed road can significantly shorten the way.
 
Barcelona suburbs
The closest suburbs of Barcelona like Costa Garraf and Costa Maresme can also offer schools with a high level of education with classes held in English or Spanish. Residing in a prestigious suburb, in a house with green surroundings, next to the sea, provides for a high quality and comfort of living. Price for a house with a yard is comparable to the price for an apartment in Barcelona. The road from a village house to the school will take around 20 minutes. Barcelona can be reached in a half an hour.

Albert Good specialists will assist you while choosing the school and housing that fits your requirements. We will take over all troubles related to the placement of your child in an educational institution, and in finding the right housing that meets all of your prerequisites.