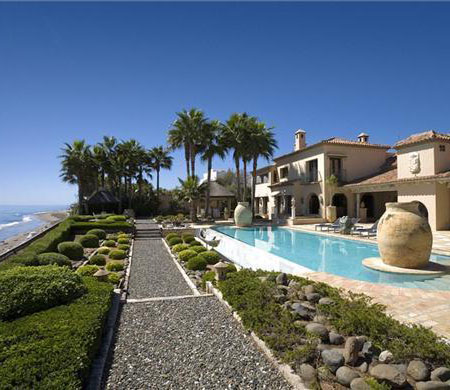 Spain is one of the most popular countries in terms of holiday real estate purchasing. Every year, the warm Mediterranean sea attracts millions of tourists. Barcelona, with its beautiful suburbs, is a perfect destination for those who want to spend their holidays in a warm sea resort town. The city combines unique nature and developed infrastructure. Soft climate and clean sea are only a few of the advantages that make Catalonia a very attractive region for living. It is important to mention that Catalonia has the highest number of blue flags that are given for having a high quality of water and ecologically clean beaches.
Some of the biggest advantages of owning real estate in Spain and Catalonia are low maintenance costs, reasonable taxes and low utility costs. Those who want to compensate these expenses can lease their real estate for the time they are away. Another important factor is that real estate in Barcelona and its suburbs can be used through the whole year. There are wonderful winter resorts only 150 kilometers away from the capital; Andorra is 190 kilometers away and the world-known slopes of the mount Aragon are 350 kilometers away.
An apartment or a house in Spain can be the perfect starting point for a trip around Europe.  Within a couple hours, you can reach the most interesting cultural and entertaining cities in France, Italy, Switzerland, Austria or Germany. You can travel by car or public transport.  The airport of Barcelona is considered to be one of the best in Europe and the new high speed railway is famous for its convenience.
Barcelona combines sandy beaches with culture and night life which gives property owners a chance to enjoy a mix of all the Catalonian capital has to offer. Barcelona is a perfect place for purchasing real estate for those who enjoy concerts, performances or football matches. The exotic resort of Costa Brava, where you can spend a day surrounded by nature, is only an hour ride away.
If you are used to living in a villa, we can recommend real estate on the coasts next to Barcelona - Costa Maresme or Costa Garraf. Closeness to the capital (only half an hour away by car) allows you to lead an active coastal lifestyle while enjoying all the advantages of the nearby capital. Both coastal towns are highly prestigious, have a developed infrastructure and perfect natural characteristics. Living in one of the most beautiful green zones of Spain surrounded by national parks and next to wide sandy beaches is not only convenient, but also helps to bring peace and serenity to the stress and chaos of everyday life.